Click Image to Visit our Main Site at CPANCF.COM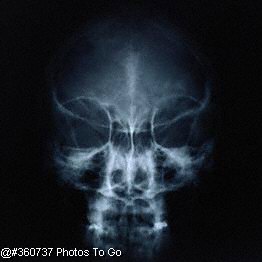 Assessing memory difficulties for more than 20 years.
For forums and general information about the field of Neuropsychology visit our Neuropsychology Central Website
---
---
Our neuropsychology service encompasses a range of neuropsychological assessment service types. The memory disorder clinic is geared toward assessment of mild cognitive impairment or questions of early stage dementia. See further below for our other neuropsychology clinics. We are a private clinic offering neuropsychological assessments which should be done in conjuction with assessment by a medical specialist.
---
Memory Disorder Clinic - related to possible normal aging, early or senile onset dementia, or related to medical conditions.
Due to the comprehensive, time intensive approach we take to neuropsychological assessments Clinical Psychology Associates of North Central Florida only provides private fee-for service neuropsychological evaluations. We no longer accept Medicare patients or participate in any insurance plans. For those who wish to bill their insurance for out of network benefits, we will provide a superbill which can be attached to our claim for any benefits available under your plan.
---
We are happy to announce that we have formed an alliance with an independent practice with multiple Florida locations that do accept Medicare, Blue Cross and other plans. The independent practices are solely responsible for any care they provide.
---
For private evaluations or referral to our alliance partners for memory disorder evaluations under Medicare please call (352) 336-2888
---
We recommend sensor stick with traditional Medicare plan with a good supplement, and, to put it bluntly, to stay the hell away from any Medicare "Advantage" Plans.
Clinical Psychology Associates still serves seniors in cases involved in litigation, seeking disability, assessing competency, or involving accidents with pending claims. We accept these cases only by direct contract as part of an IME or by contract with attorneys involved in the case.
Our forensic neuropsychology services are not billable to health insurance and are normally arranged for by your attorney, a disability carrier, as a neuropsychological Independent Medical Evalation or by the court. If you are involved in a motor vehicle accident, this must be arranged diractly by the auto insurance carrier or your attorney.
Our Pediatric Neuropsychology - service involves evaluation of children and young adults who may have developmental or acquired learning and memory problems.
---
Help for Memory Problems - Memory Strategies
Visit our Clinical Psychology Associates of North Central Florida Memory Help Page websites, readings and computer-based programs.
Memory Strategies from one of the Florida Psychological Association websites, authored by Larry Kubiak, Ph.D.
Check our Resources for Dementia Caregivers
and a link to some of these dementia resources on Amazon.com
---
Want to fax us a referral? Neuropsychological Assessment Referral Form (Word) (.pdf version)
---
The Alzheimer's & Memory Disorders Support Group in Ocala. The support group normally meets on the first Monday of every month at the West Marion Medical Plaza (SR 200 just west of I-75) in the Community Center, Room 240 (second floor) from 3:00 - 4:30 p.m.